+ Posted on 2023
YKK Indonesia Group Provide Aids to Earthquake Victims
On December 1, 2022, YKK Indonesia Group distributed aid through the Indonesia Red Cross Society, PMI DKI Jarkata, to victims of the November 21, 2022 earthquake in Cianjur Regency, West Java.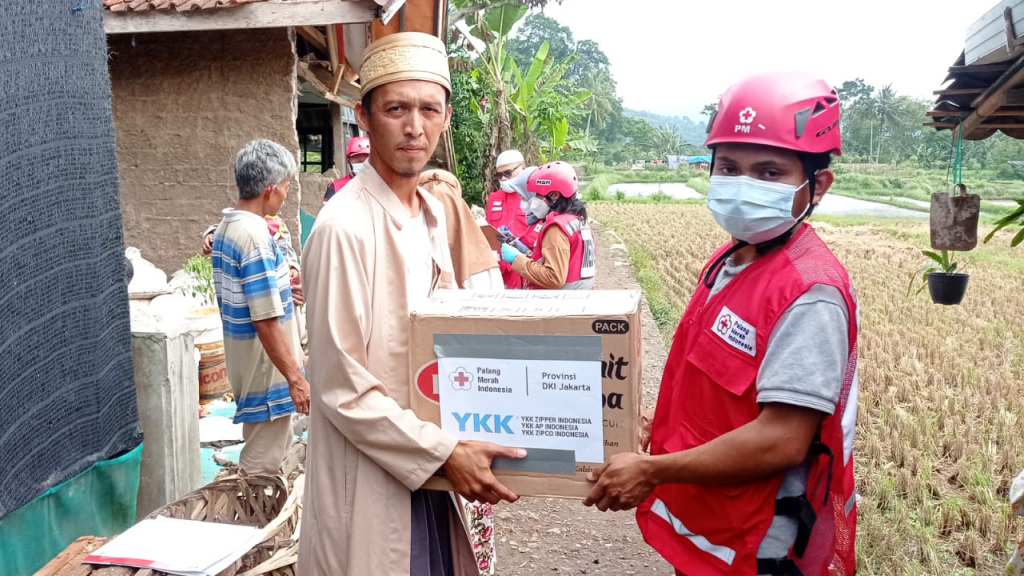 The 5.6-magnitude earthquake caused significant damage in several areas of Cianjur, resulting in residents losing their homes and some, their families. As the Cianjur Regency is not far from Jakarta, the YKK Indonesia Group was able to respond promptly. 
YKK Indonesia Group is comprised of YKK Zipper Indonesia, YKK Zipco Indonesia, and YKK AP Indonesia. YKK Indonesia Group has always taken an active part in assisting victims of natural catastrophes in Indonesia. Earlier, the YKK Indonesia Group has collaborated with PMI and provided assistance during the 2010 Yogyakarta earthquake as well as the 2018 earthquakes in Palu and Lombok.