+ Posted on 2014
YKK scores with kids, charities in Vietnam
Ho Chi Minh City, Vietnam, 14th November 2014 – YKK Holding Asia (YHA) and YKK (Vietnam) Co Ltd. collaborated with Real Madrid Foundation, for its latest edition of its Corporate Social Responsibility (CSR) initiative held in Ho Chi Minh City, Vietnam. The aim of this program was to support the healthy growth of children via football clinics. This was the event's second time back in Vietnam.
For three days, 30 local coaches and almost 250 kids—most of whom from orphanages or underprivileged homes—had the opportunity to meet and play with coaches from Real Madrid Foundation. In working with Real Madrid Foundation, YKK brought a once in a lifetime experience into the lives of underprivileged children in Vietnam.
YKK's CSR project was supported and sanctioned by the Vietnam Football Federation (VFF), the country's governing body for football.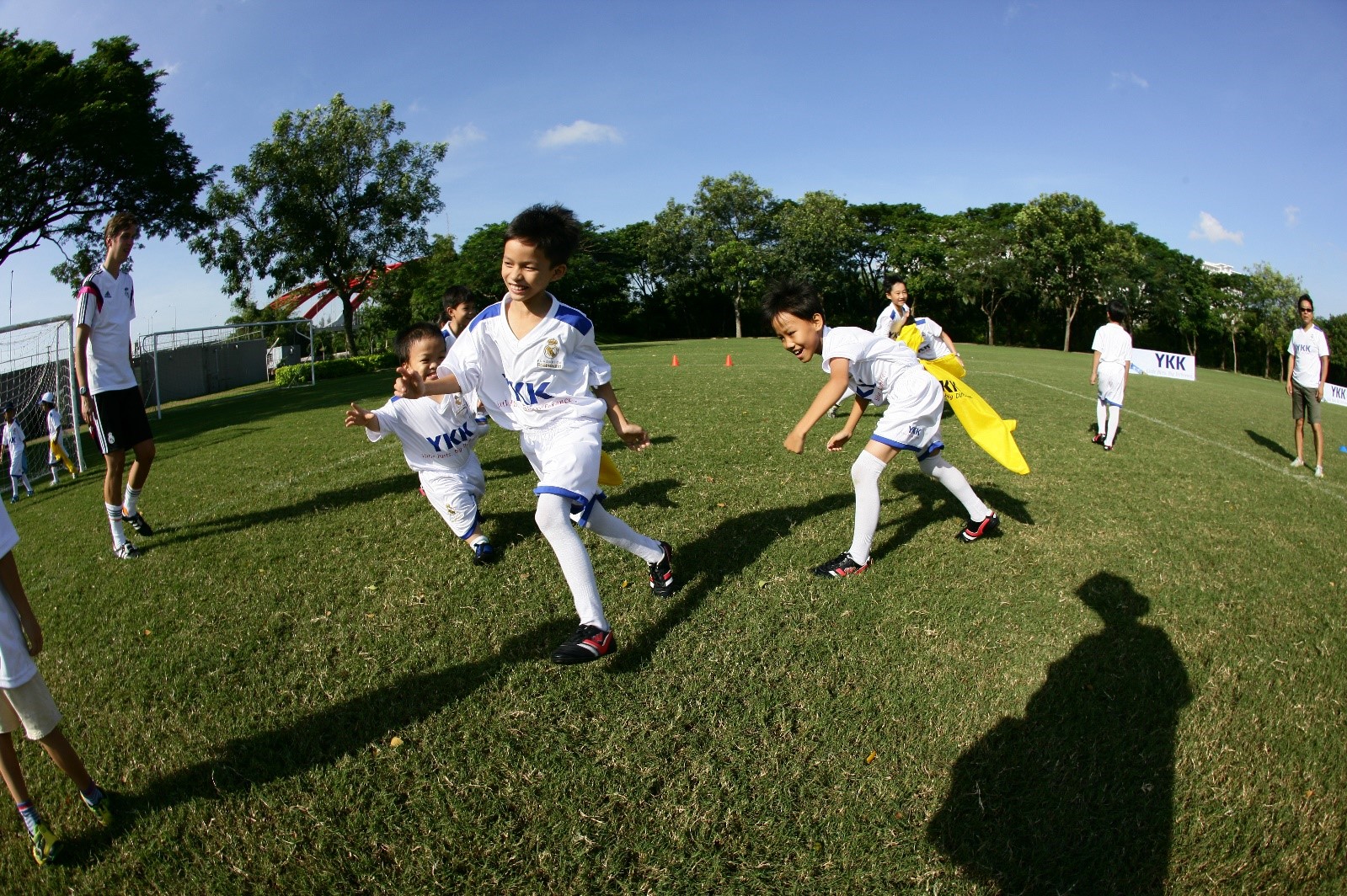 During the clinic, Real Madrid Foundation coaches Pablo Gomez Revenga, Javier Garcia Torres and Ivan Garcia Sacristan shared the club's training methodology and techniques with local coaches on 7 November. Afterwards, the local coaches, assisted the Real Madrid Foundation coaches at the kids' clinics on 8th and 9th November, 8 am – 11 am and 2 pm – 5 pmeach day at RMIT University's sports field.
"It is so rewarding to help coach these little guys and see them grow," said Pablo Gomez Revenga, Real Madrid Foundation's head coach, "This camp helps them learn team skills, sportsmanship and they can have fun, too."