+ Posted on 2018
YKK Thailand Donates Water Dispensers to Community
The factory of YKK (Thailand) lies on Samut Prakan District. It is also home to a Buddhist temple, Wat Si Chan Pradit and educational institute, Samut Prakan Technical College. As a mean to give back to the community in that area, YKK (Thailand) donated altogether 22 new water dispensers to both venues.
YKK (Thailand) hope that the water dispensers will fulfil the need for visitors of Wat Si Chan Pradit to gain access to clean drinking water in a convenient manner.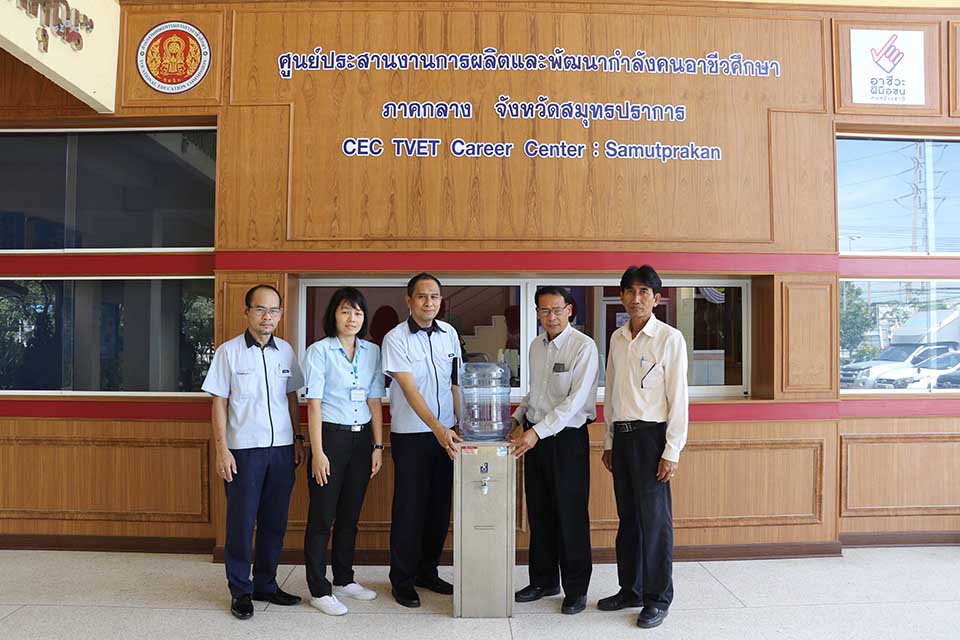 Whereas for Samut Prakan Technical College, these water dispensers will hopefully serve its purpose as a quality reference material to their course of education and benefit the students in their learning journey.