+ Posted on 2013
2013 YKK ASIA Group Kids Football Clinic at Mumbai, India
On Nov 29 – Dec 1, 2013, another great three days event of YKK's CSR program took place in Mumbai, India. YKK Holding Asia (YHA) and YKK India Private Limited continued partnership with Real Madrid Foundation (RMF) and together they put on a fantastic soccer clinic that was great fun for everybody involved. It provided a great time and valuable experience for underprivileged children.
Not only did the kids join the soccer clinic conducted by the skilled Real Madrid Foundation coaches – Pablo Gomez Revenga, Javier Garcia Torres and Ivan Garcia Sacristan, but also all of the nearly 300 kids present were given a full soccer kit consisting of a Real Madrid Foundation/YKK-branded jersey, soccer shorts, a quality cap and socks. In addition, a pair of soccer boots was distributed to underprivileged kid's participants. After their efforts on the field they were rewarded with a signed participation certificate and a token in the form of a Real Madrid pin. But perhaps the most cherished gift was the picture they got to take with the Real Madrid Foundation coaches.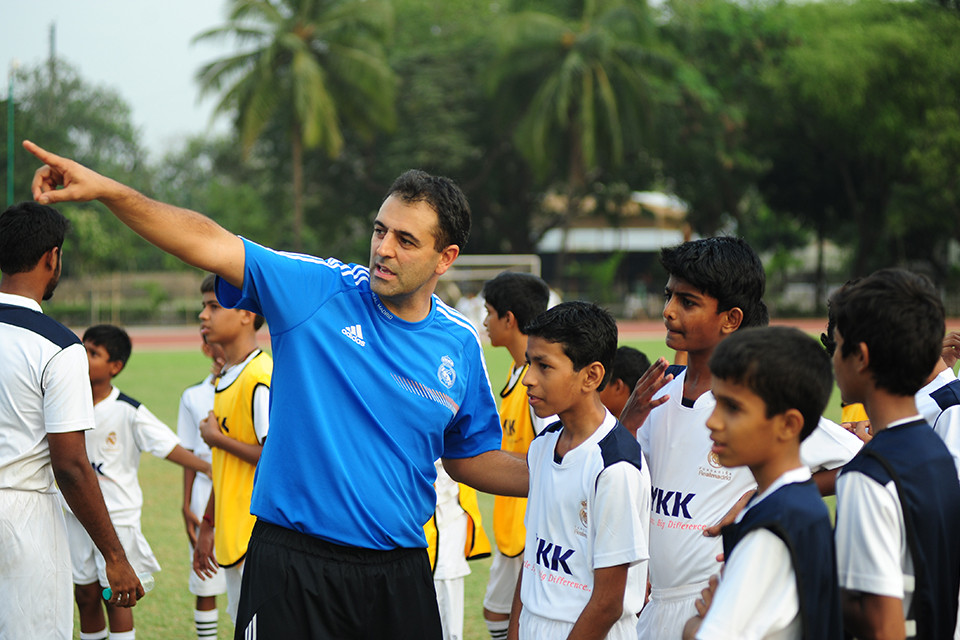 YKK provided a great inspiration to all the kids by bringing world class coaches to Mumbai for three days. Now surely some of them are dreaming to become great soccer players! More importantly, a permanent improvement was accomplished by having a clinic for local coaches. Real Madrid Foundation presented PowerPoint slides, later handed them out to each coach and then spent an few hours on the pitch passionately explaining the club's youth training methodology, techniques and philosophy to the local coaches. The insights gained will be passed on to the kids on the field for years to come!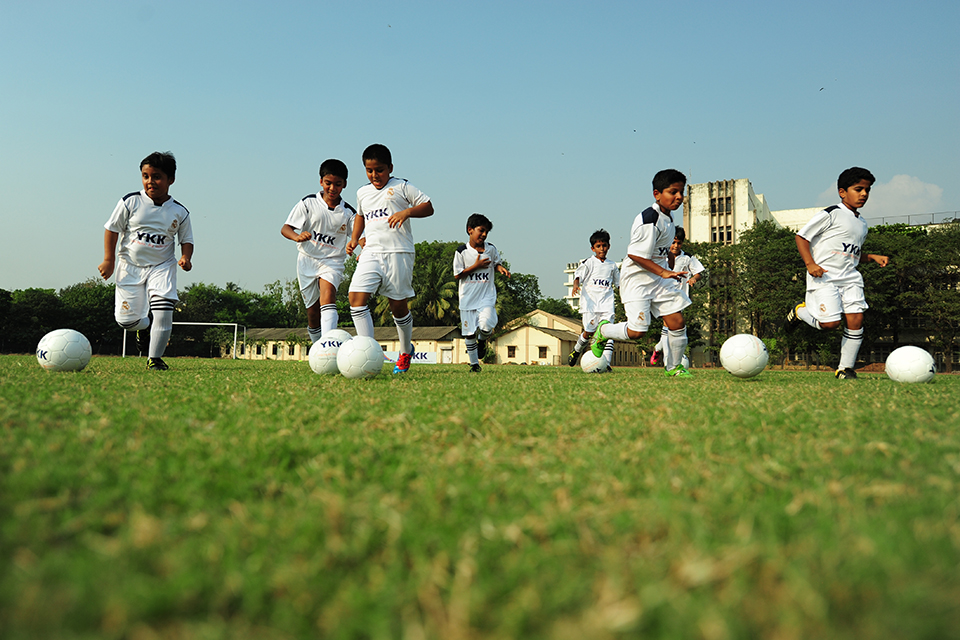 The Press Conference took place at the Taj Vivante hotel in the South Mumbai known for running high profile sports related press conferences. With a full hall with close to 40 representatives of press the turnout was well above expectations. After a short presentation from both Mr. Alson Ng, Regional Marketing Manager and Mr. B Baskaran, General Manager of YKK India, on the group's mission, corporate structure and purpose of this YKK Asia Group Kids Football Clinic, the global director of the Real Madrid foundation program Mr. Parrenoodriguez gave a wonderful speech talking about the Real Madrid philosophy and explaining how they use the perfect game of football in their programs to help all layers of society.
Some press representatives came to the clinic to witness the action, take pictures and videos and conduct one on one interviews the coaches and kids. The feedback from the press and community is promising and even after an intensive three hour clinic in the blistering Mumbai sun not one of the children ever stopped smiling!