+ Posted on 2020
Collection of PET Bottles within the Coastline of Sri Lanka
Working to address the problem of marine plastic, YKK announces its new NATULON® Ocean Sourced™ collection of zippers made from ocean bound plastic. This premium collection of zippers is made from plastic waste that has been collected within 50 km of the coastline of Sri Lanka.
With 80% of all plastic entering the ocean originating from land based sources,1 preventing it from making its way to the ocean is the most effective way to eliminate marine plastic. The diversion of ocean bound plastic from waterways and waste streams helps to address the environmental crisis occurring in the world's oceans.
Each year, it's estimated that 8 million metric tons of plastic enter the ocean.2 Millions of birds, turtles, and fish are negatively impacted by plastic marine debris. Between 57,000 and 135,000 whales are entangled in discarded fishing nets and other plastic waste every year.3 Plastic has even been found in the internal organs of fish and in our drinking water.
YKK Lanka, with the help of the Board of Investment of Sri Lanka (BoI), organised a meeting with all the factories' management personnel within the Seethawaka Export Processing Zone (SEPZ). They educated the participants on the project and requested them to encourage their employees to dispose their PET bottles to the collection cages provided across the SEPZ.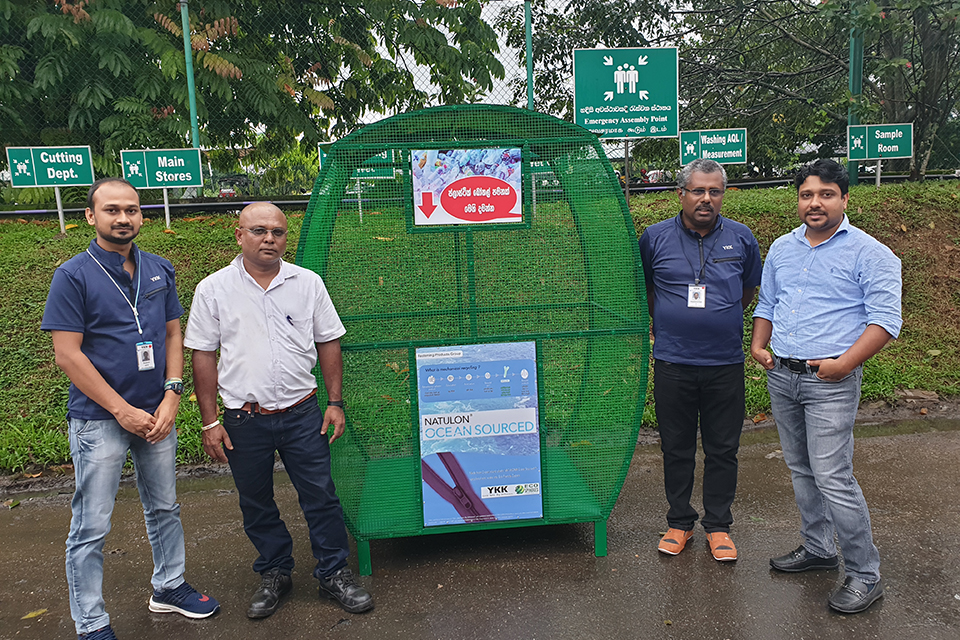 A total of 12 PET bottle collection cages has been planted by YKK Lanka including 1 of them stationed within the YKK Lanka facility. Each cage can hold up an average of 1500 PET bottles.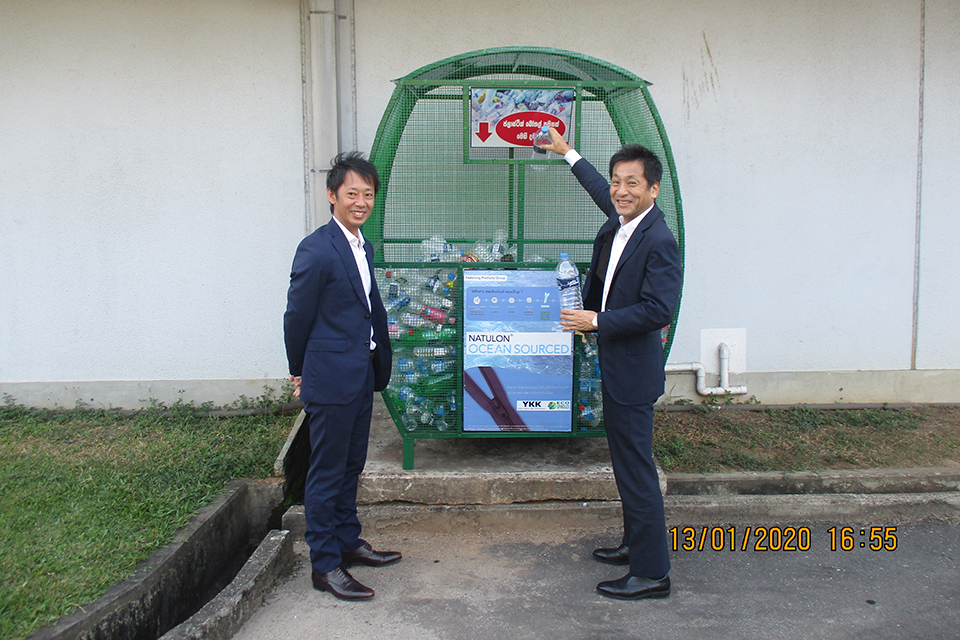 References
1. Stemming the Tide: Land-based strategies for a plastic- free ocean. McKinsey & Company and Ocean Conservancy. 2015. https://www.mckinsey.com/business-functions/sustainability/our-insights/stemming-the-tide-land-based-strategies-for-a-plastic-free-ocean
2. Plastics in the Ocean. Jordana Merran – https://oceanconservancy.org/trash-free-seas/plastics-in-the-ocean/
3. Ocean Plastic – https://www.parley.tv/oceanplastic#parley-air-strategy-1