+ Posted on 2012
"Just for Kicks" YKK Kid's Football Clinic kicks off year 2012 with a bang in Manila, Philippines
In 2012, the "Just for Kicks" YKK Kid's Football Clinic made its first stopover together with the world renowned club Real Madrid Club de Futbol (RMF) in Manila, Philippines from 13th to 15th April. The regional corporate social responsibility (CSR) project received tremendous support and response from the local community and lots of fanfare created by the media with television interviews and press articles.
The three day football clinic was launched at the Makati Shangri-La, with Philippine Football Federation (PFF) President Mariano "Nonong" Araneta, YKK officials led by Francis C. Laurel, President & CEO, YKK Philippines, Inc. and RMF coaches led by Pablo Gomez Revenga, Head Coach of Real Madrid Foundation and Team Camps Technical Director, kicking off the clinics via a simple ceremony.
Advocating YKK's belief in the 'Cycle of Goodness' and to boost the Philippines football scene, a coaches' clinic was conducted by coaches Jaime Torcal Cano, Ivan Garcia Sacristan and Pablo Gomez Revenga and they shared RMF's training methodology and techniques with local football coaches on April 13.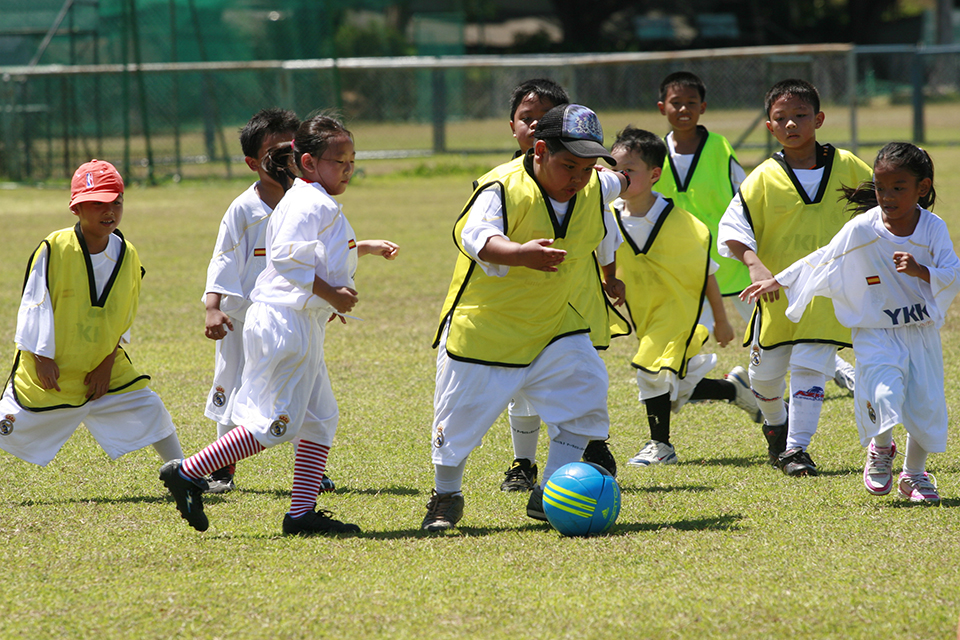 A more casual and fun approach was used for the kids clinic on April 14th and 15th at Ayala Alabang Country Club to introduce the game and let the 269 kids, aged 7 to 15 years old over 4 sets of clinics, have fun and fall in love with football.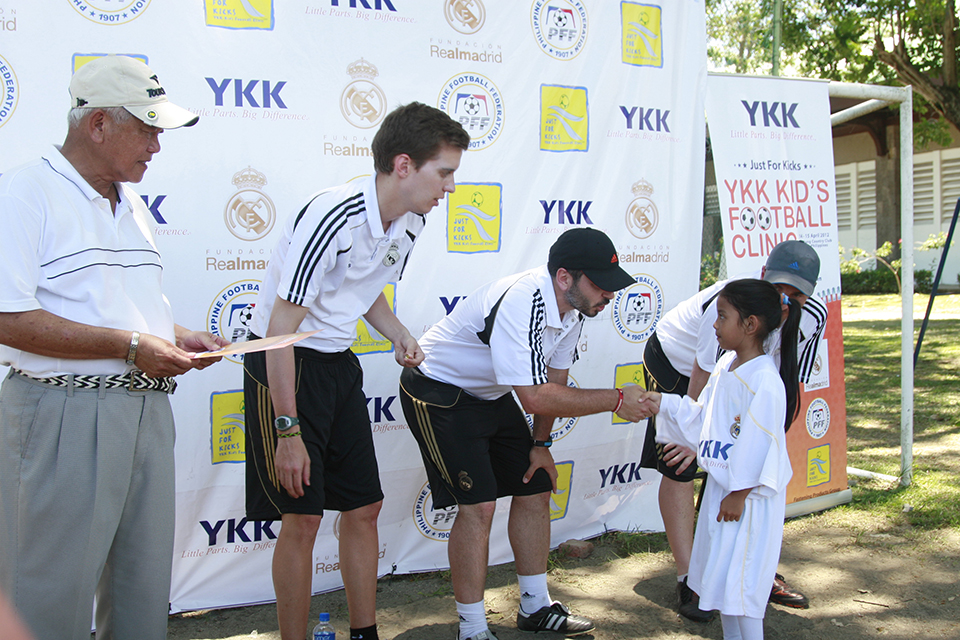 Despite the summer season's sweltering hot weather, everyone had fun and wanted to continue playing even though the sun has set. There were big smiles on each and every single kid as they collected their certificates of participation and took the bus ride home.
YKK Kid's Football Clinic is YKK ASAO Group's regional CSR project and has been held in the Asean and South Asia region since 2007 –Singapore, Indonesia, Bangladesh, Vietnam, India, Thailand, Sri Lanka and Philippines.