+ Posted on 2012
YKK ASAO brings Kids Football Clinic to Cambodia
YKK Holding Asia Pte Ltd (YHA) in collaboration with YKK Vietnam Co Ltd (Cambodia Branch) and the Football Federation of Cambodia (FFC), staged a successful clinic in Phnom Penh, Cambodia from 1st-3rd November 2012. The world-renowned coaches from Real Madrid Foundation (RMF) were invited back to conduct the clinic.
The "Just for Kicks" YKK ASAO Kids Football Clinic is an ongoing YKK ASAO Group's regional CSR project that has been making the rounds in the ASEAN and South Asia regions since 2007. It kicked off successfully in Singapore and was subsequently brought to Indonesia, Bangladesh, Vietnam, India, Thailand and Sri Lanka to reach out to more children. This year, the clinic was held in the Philippines and now in Cambodia, where football is enthusiastically enjoyed by people of all ages.
The three-day event kicked-off with a press conference on 1st November 2012 at the Intercontinental Hotel Phnom Penh led by YKK ASAO officials Mr Shinji Kawaguchi and Mr Zenichiro Noto; Real Madrid Foundation led by Mr. Manuel Parreño Rodriguez, Head of International Clinics and the Football Federation of Cambodia Development Officer, Mr. Keo Sareth.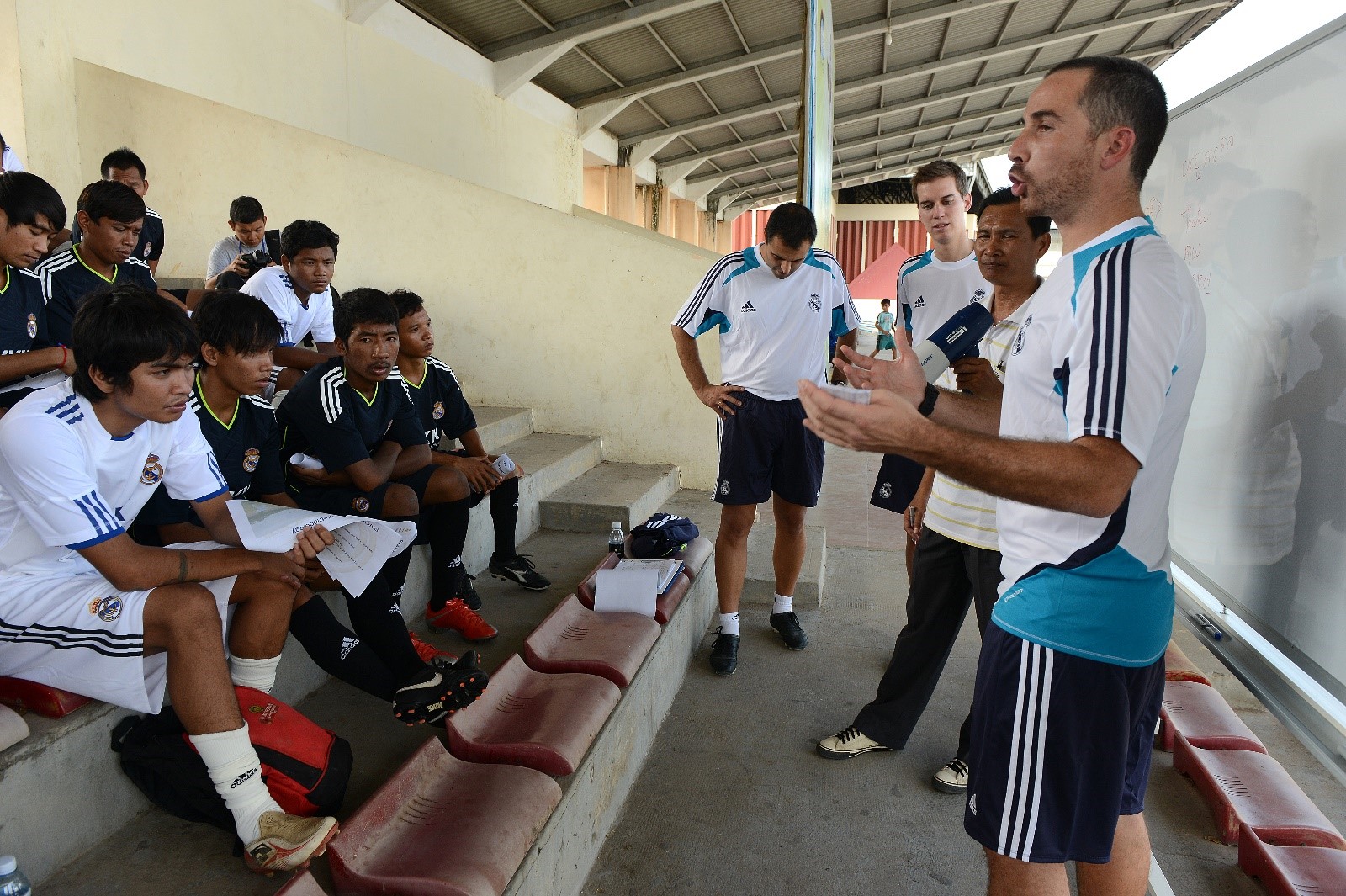 To provide a lasting legacy to the Cambodian community, the coaches' clinic was conducted the same afternoon at the Royal Cambodian Armed Forces (Old) Stadium. RMF Coaches Pablo Gomez Revenga, Ivan Garcia Sacristan and Javier Garcia Torres shared RMF's world class training methodology and techniques to over 40 local coaches. At the end of the clinic, RMF rewarded the top two coaches with an exclusive UEFA Champions League jersey each.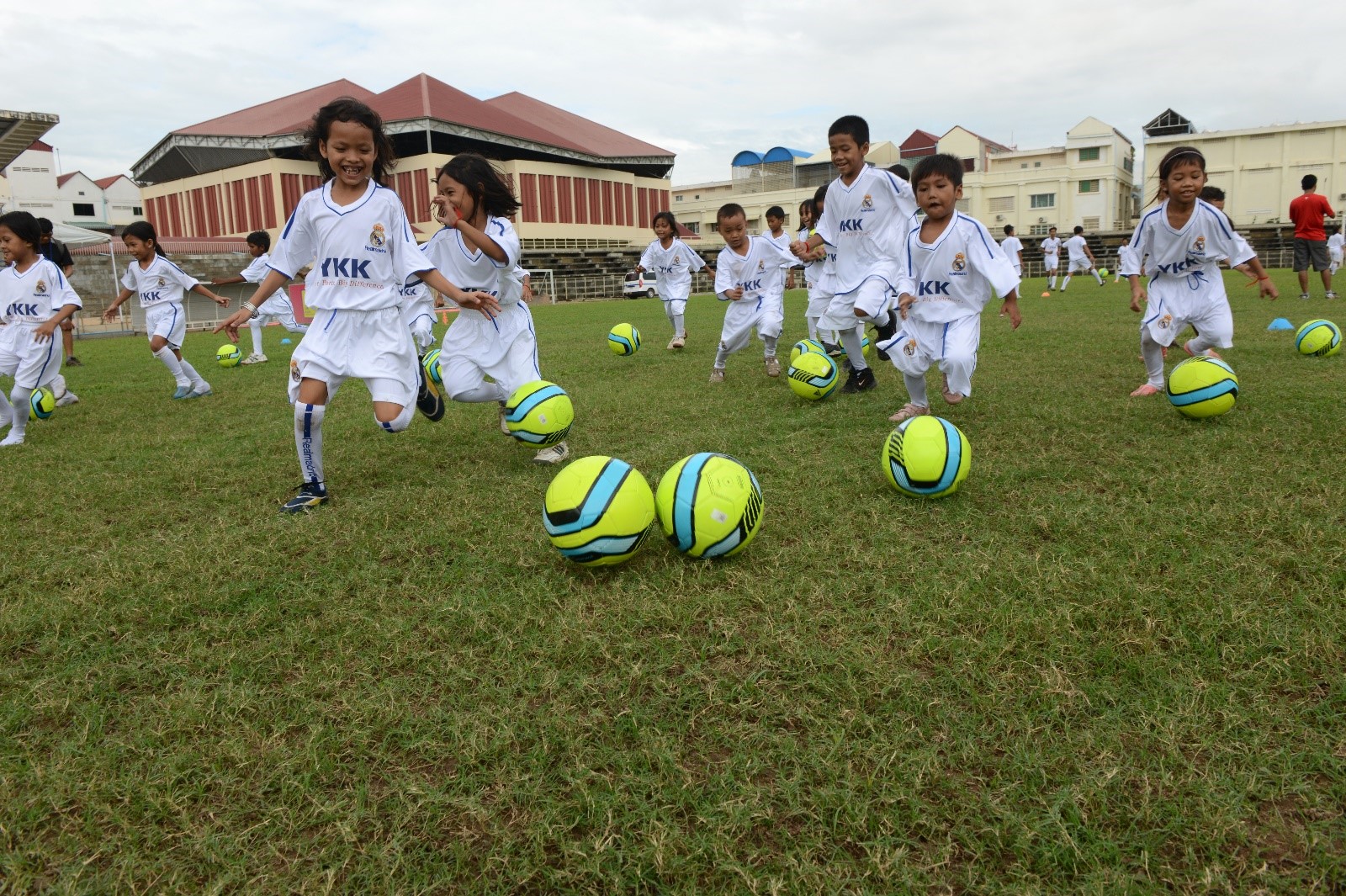 On November 2nd and 3rd, the RMF coaches assisted by local coaches conducted 4 sessions of kid's clinics for over 250 underprivileged kids aged 7 to 15 years old. The coaches used fun and engaging activities to introduce the kids to football. At the end of the each session, the participants were delighted to receive certificates of participation and pins from YKK and RMF respectively. Similar to the coaches clinic, RMF acknowledged the best kid and gave out a Most Valuable Player award with a Real Madrid branded bag.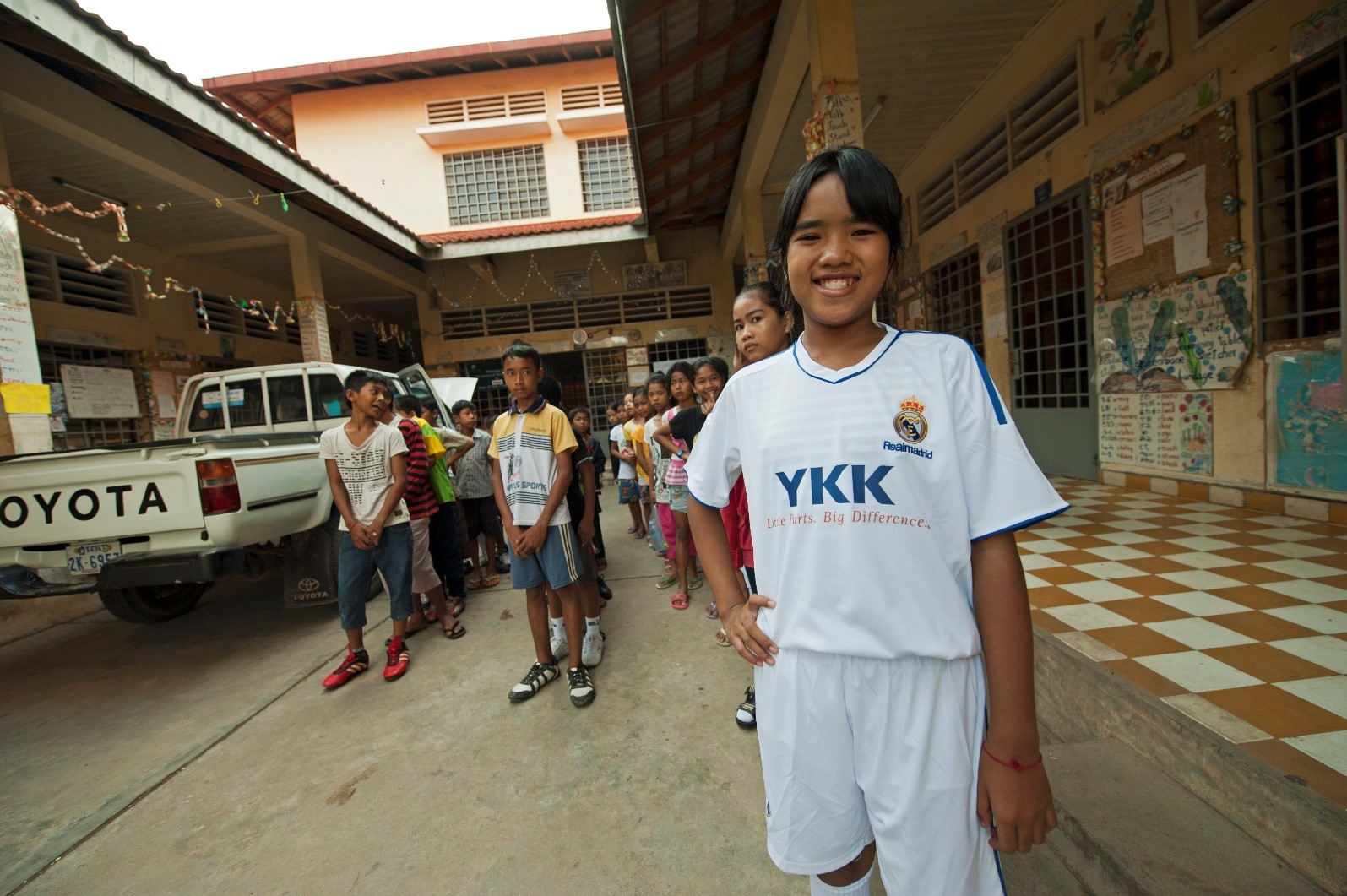 The children were so appreciative and expressed their appreciation to the organizers with hugs and repeated thank you.
YKK ASAO will continue to promote healthy growth of children within the region through this event.