+ Posted on 2010
YKK Brings Joy to Kids in Annual Event
YHA and YKK Bangladesh successfully collaborated in kicking off the "Just for kicks" YKK Kids Football Clinic project with a press conference at the Sheraton Dhaka on 6th May. The project returned to Bangladesh for the second time since it was organized in 2008 after having received overwhelming response from both the public and the media.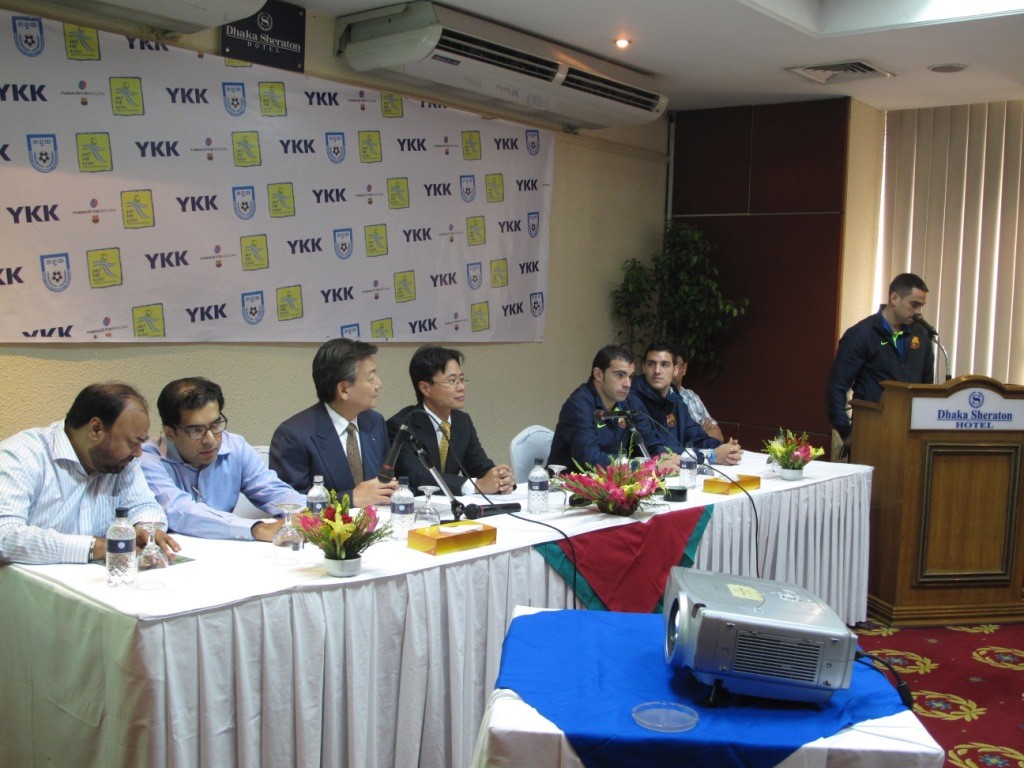 The local media turned out in numbers in excitement to find out more about FC Barcelona's involvement in the project. A short speech from YHA representative Mr. Aoshima about YHA's business was followed by an introduction of YKK Bangladesh's presence in the country by Managing Director Mr.Nakamura. "It is important for YKK Bangladesh to contribute and work with the local community. I believe that this event will bring great joy to the children in Bangladesh like we witnessed in 2008. We want to support their growth through this football event" said Mr Nakamura.
Bangladesh Football Federation Vice President Mr.Kazi Nabil expressed their support for the project before handing over the reins of the event to Mr.Enrique Duran Diaz, the head coach of FCBEscola. Mr Duran enlightened all present with an informative speech about the Catalan giants and their philosophy. "We understand that we are not going to teach the kids everything, but we are confident that it will be enough to at least introduce the unique philosophy and playing style of FC Barcelona to both the participants and coaches" said Mr.Diaz.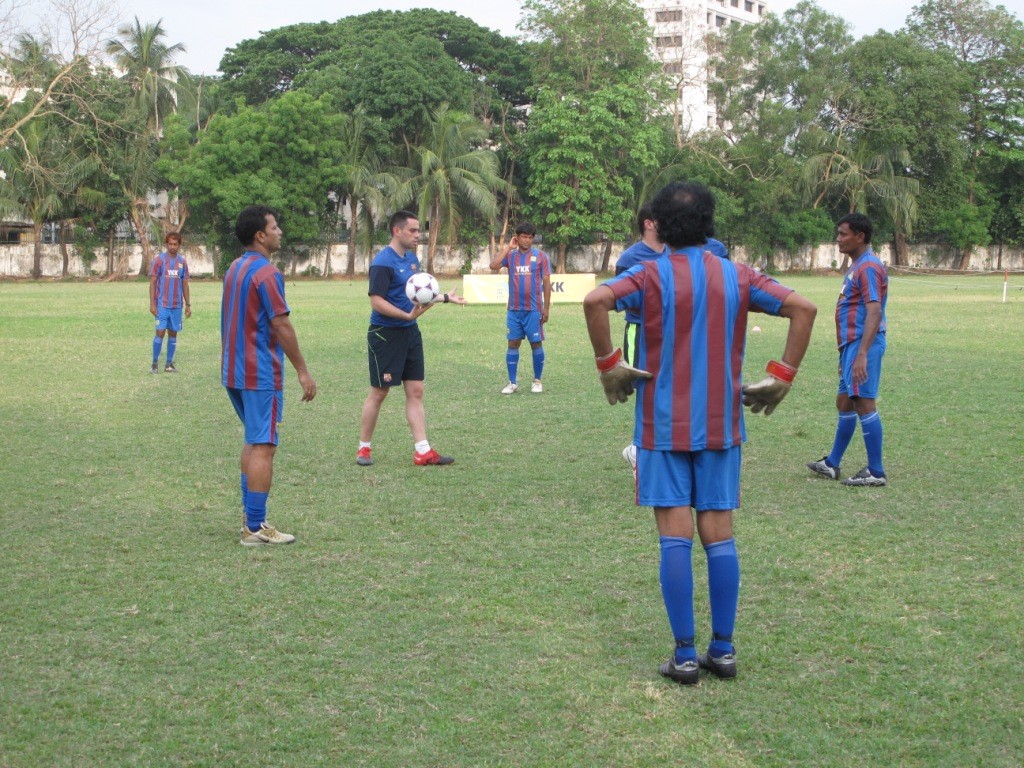 Coaches Clinic
The coaches' clinic for 30 local coaches kicked off the same afternoon at the Bangladesh University of Engineering and T echnology (BUET), a 30 minute theory session followed a two and half hour practical session which ensured that the local coaches were given the insights to the philosophy of FC Barcelona.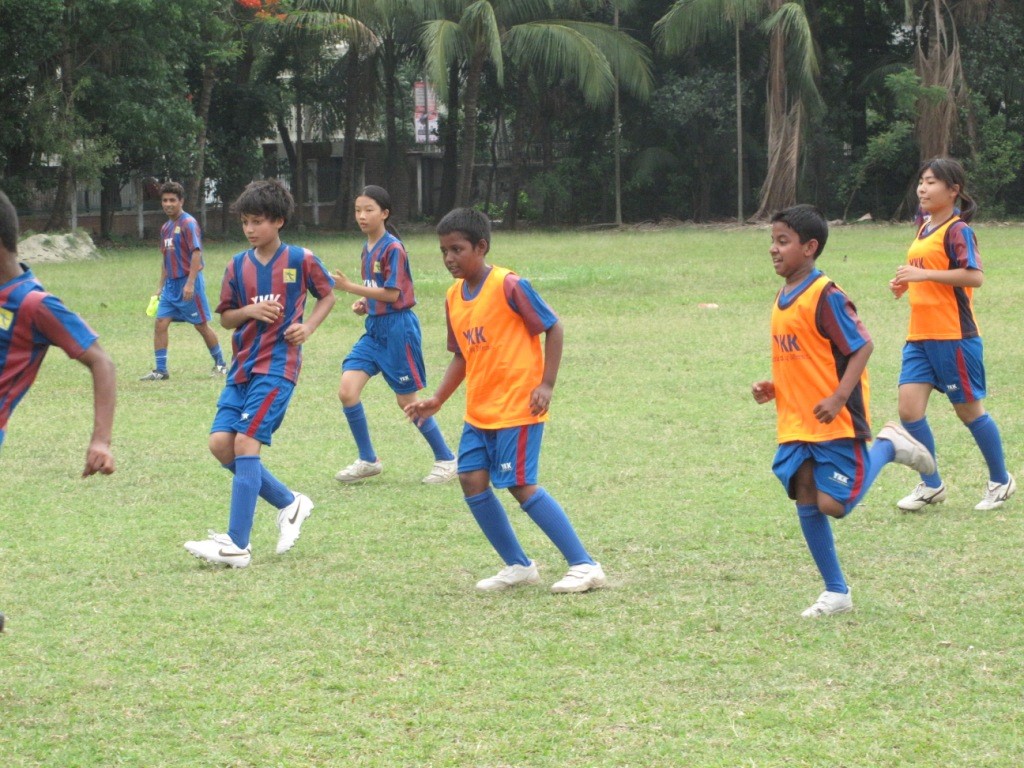 Kids Clinic
The kids training programme was broken up into 2 sessions a day starting at 9am, in total 4 session were conducted on 7th & 8th May. This year the organizing committee decided to invite girls to participate in the clinic after getting several request in 2008. This proved to be a positive move as many girls signed up or was nominated by their respective schools and organizations. The inclusion of girls for the clinics was well received from the general public. Over the 2days, the project received overwhelming response from both the participants and media alike. Members of the local media were ever present and provided good coverage via the print and broadcast media. Though the plan was to host 250 kids in Bangladesh for this project, 260 kids turned up in the end.