+ Posted on 2019
YKK Indonesia Conducts River Cleaning Activity
More than 50% of human activities requires clean water. After the Jakarta Regional Government realized the quality of river water was deteriorating in the late 1980s, the Minister for Population and Environment Affairs initiated Program Kali Bersih (translated to 'Clean River' program) in 1989. The sole purpose of the program, commonly known as Prokasih, is to improve water quality.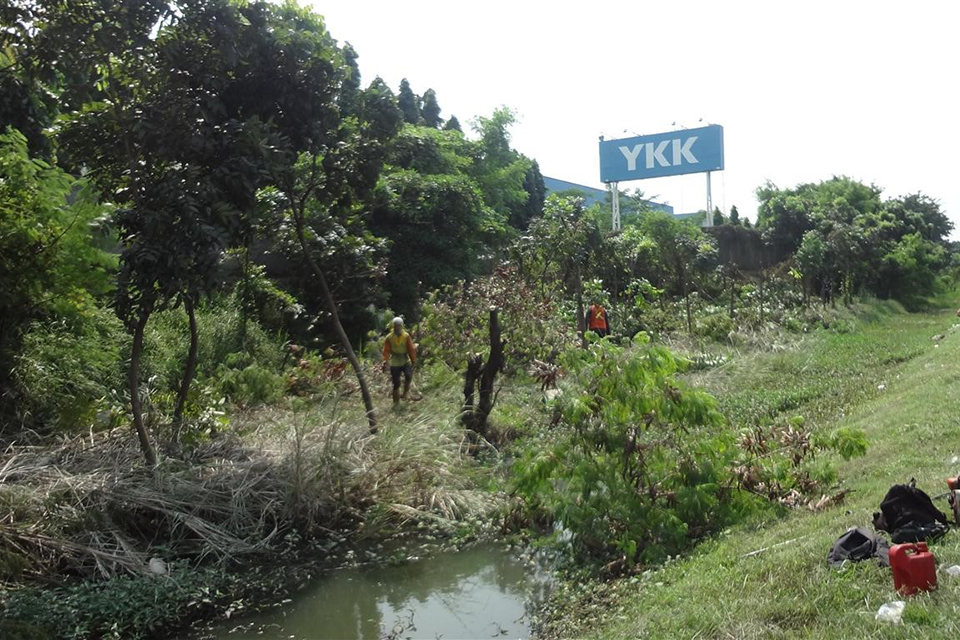 Prokasih focused on reducing and regulating industrial discharges followed by the control of domestic wastes. Timetables were issued to participating businesses where they had to lower their discharge concentration till it reaches a certain level. Failure to conform within the period set will subject the business to a penalty ranging from a warning to a suspension of operating license.
The program was considered a success as key indicators commonly used to measure water pollution such as Biochemical Oxygen Demand (BOD), Chemical Oxygen Demand (COD) and coliform was significantly lowered. However, PT. YKK Zipper Indonesia continues to play their part in ensuring the river remains clean. PT. YKK Zipper Indonesia conducts a river cleaning activity thrice a year, every year, since 2013 to clean up the Cikedokan River and its surrounding area. This resulted in a positive impact for the people who live near the area.