+ Posted on 2018
YKK Partners with Real Madrid Foundation to Give Pakistan Children a Spanish Football Experience
For the first time in 12 years, YKK brought its main Corporate Social Responsibility (CSR) project to Pakistan. YKK HOLDING ASIA PTE. LTD. (YHA), and YKK Pakistan (Private) Limited, resume collaboration with Real Madrid Foundation (RMF) to once again bring joy and excitement through the YKK ASIA GROUP Kids Football Clinic (AKFC).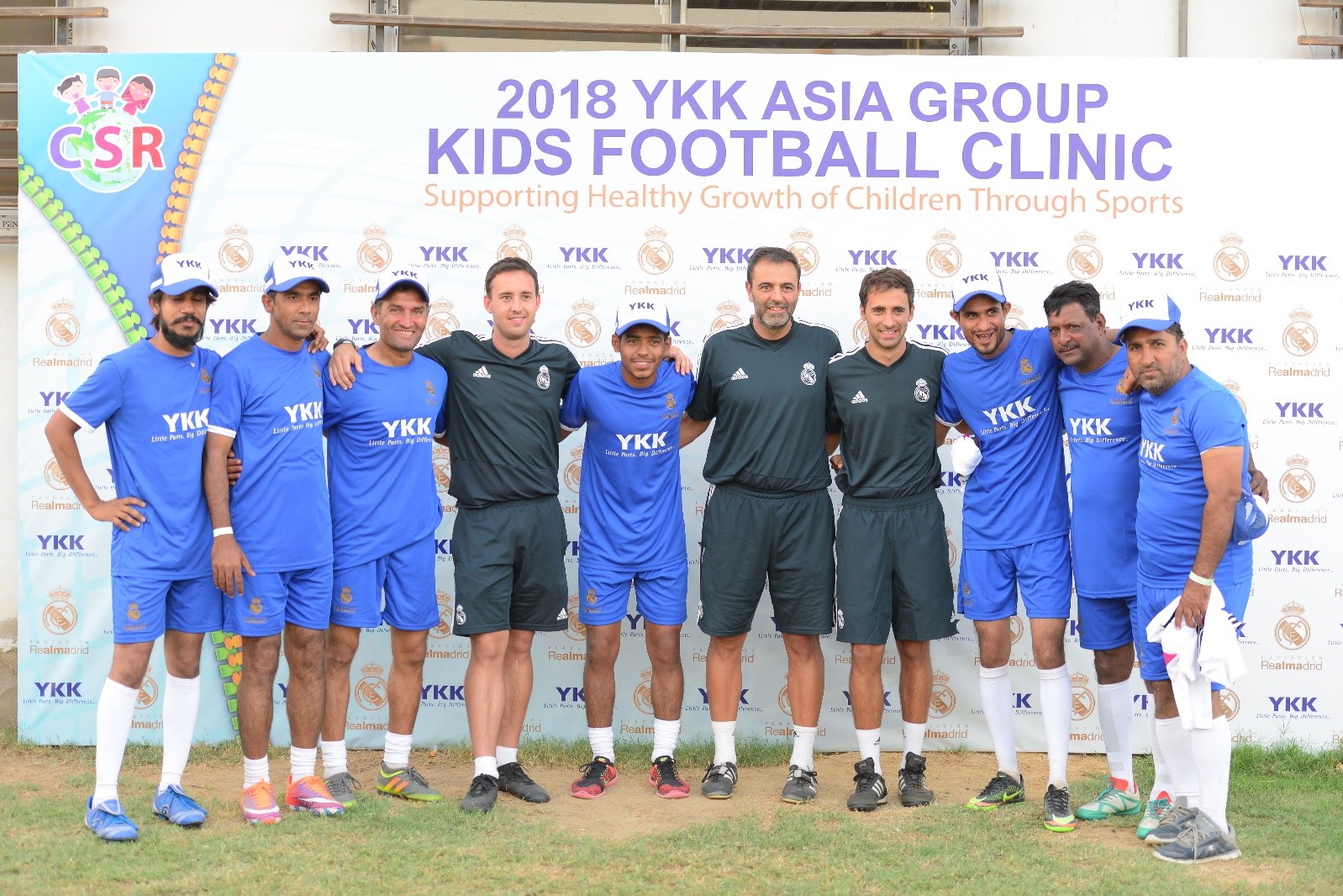 The three-day clinic kicked off with the coaches' clinic on Day 1 Karachi United Stadium (International coaches from Real Madrid Foundation, Mr. Guillermo Hamdan Zaragoza, Mr. Javier Garcia Torres and Mr. Daniel Landaburu Rotella, conducted a Professional Coaches clinic; whereby they shared the Spanish club's training methodology and sporting pedagogical techniques with 27 local Pakistani coaches who were shortlisted from clubs, associations and schools locally. Day 2 and 3 provided these local coaches with a hands-on experience by giving them the opportunity to coach alongside the Real Madrid Foundation coaches to conduct four kids' clinic sessions. The participants of the kid's clinic were selected from four different NGO's Baloch Star Korangi, Mubarak Village, The Citizens Foundation and Initiator Human Development Foundation.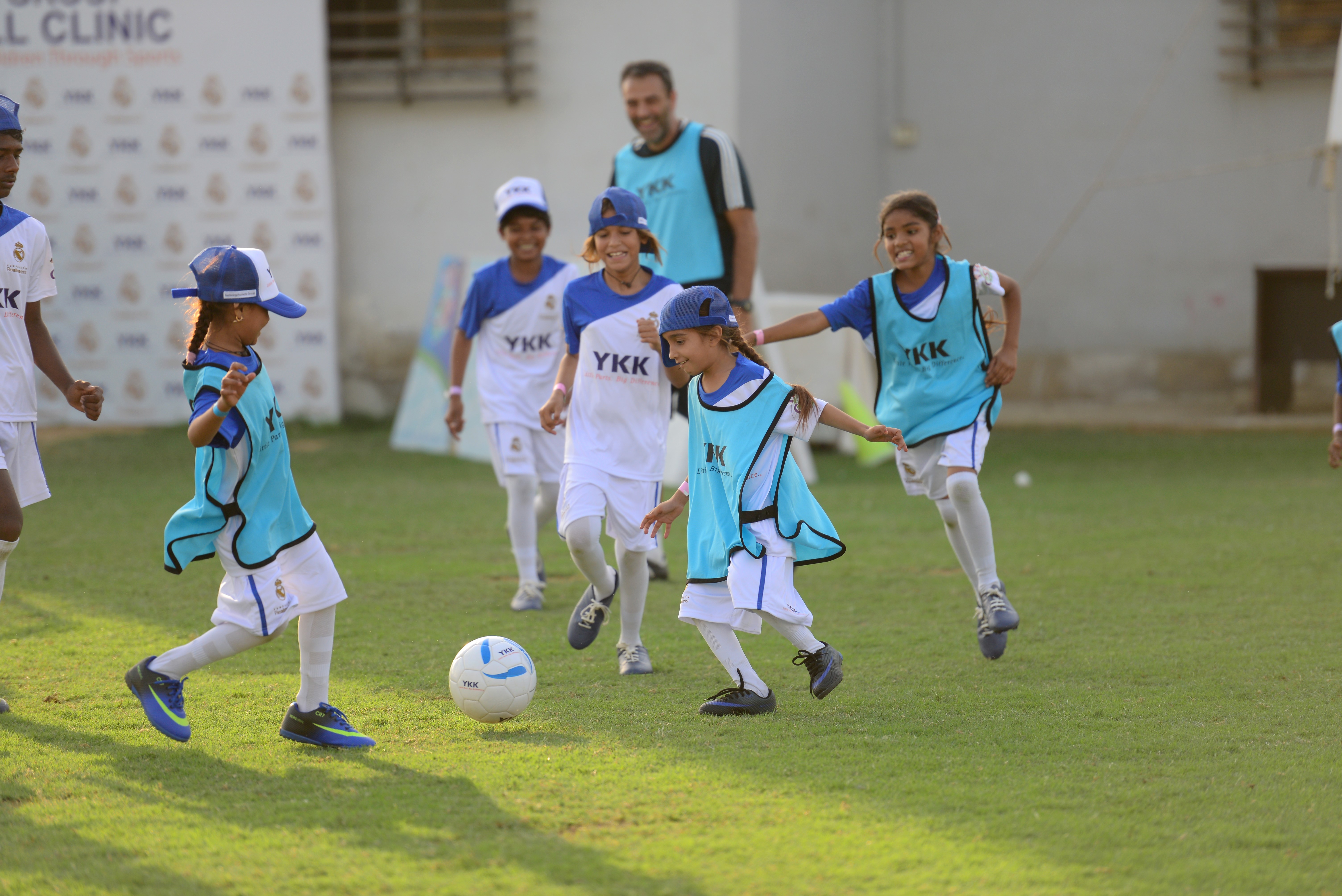 As part of YHA's efforts to contribute to the society-at-large in a meaningful way, the mission to promote the healthy growth of children through sport related activities was adopted in 2007. Since then, the AKFC has become YKK ASIA GROUP's flagship regional CSR event; and has been held across countries like Bangladesh, Cambodia, India, Indonesia, Malaysia, Philippines, Singapore, South Korea, Sri Lanka, Thailand, Myanmar and Vietnam and for the first time in Pakistan.
Through the prodigious efforts by YKK, thousands of underprivileged children have been able to get up close and rub shoulders with the Spanish football coaches of the Real Madrid Foundation. For some of these children, AKFC represents a once in a lifetime experience to enjoy and play football with the guidance of these professional coaches.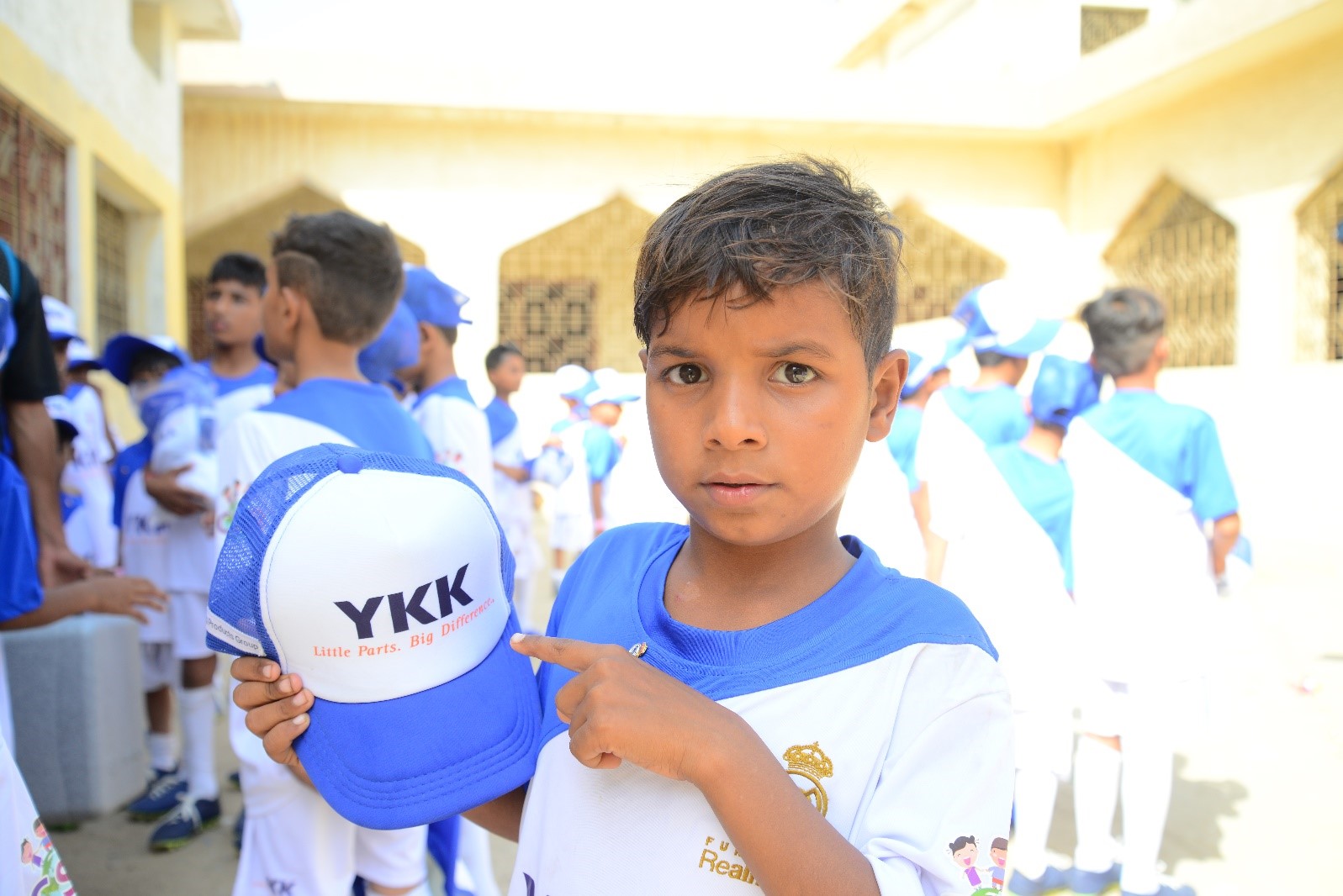 All the kids participants received a full set of YKK/Real Madrid Foundation football kit (inclusive of jersey, shorts and socks), a pair of football boots, cap and a certificate of participation.
To further encourage continuity for the development of the local football scene, YKK donated all footballs, jersey bibs and training equipment from the event to the participating communities. YKK's aspiration for the program is that these efforts will optimistically translate in some small way into a force of positivity in the lives of the participating children in this unique opportunity that YKK has created.
In total, 27 coaches as well as 273 kids have benefitted from this program and they have all brought back memories and experiences that will be cherished in the years to come.