+ Posted on 2019
YKK Philippines Replaces Harmful Zippers with Safer Ones
Fastening products used in both clothing and bags, comes into direct contact with the skin. In countries and regions where laws pertaining to product safety are not well-developed, there are many products which contain harmful substances such as lead, creating serious concerns as a cause for health problems.
In some parts of Asia, including the Philippines there are many cases where children's everyday uniforms and school bags have zippers which contain harmful substances such as lead. YKK Philippines Inc. considers this to be a social concern, and with the cooperation of the NGO Eco Waste Coalition, implemented a program to replace such zippers with safer ones. Through this initiative over 600 zippers were replaced with safe YKK products that are free of such substances.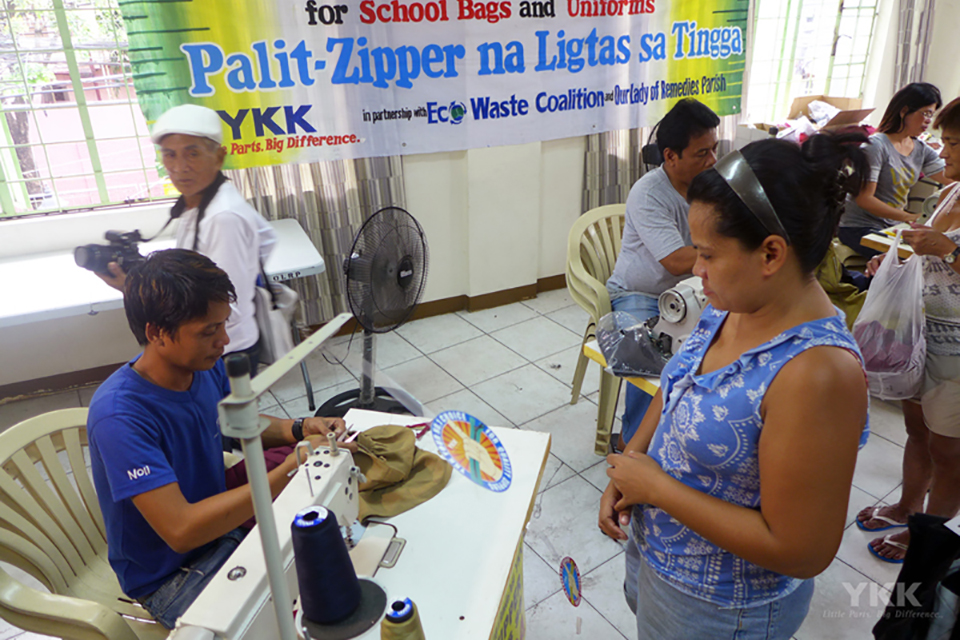 Palit Zipper & Lead Safe Awareness Campaign 2014
This innovative initiative gained much attention locally and was widely reported in the media. As a result, more people became aware of lead as a harmful substance and about the health risks of prolonged exposure. In addition, it provided the opportunity to inform citizens that, in some cases, poor quality clothing and other everyday items can contain harmful substances. Moving forward, YKK Philippines Inc. will continue to provide products that are free of harmful substances, and will contribute to the reduction of health risks, particularly for children, by providing accurate information in relation to health risks.
Palit Zipper & Lead Safe Awareness Campaign 2016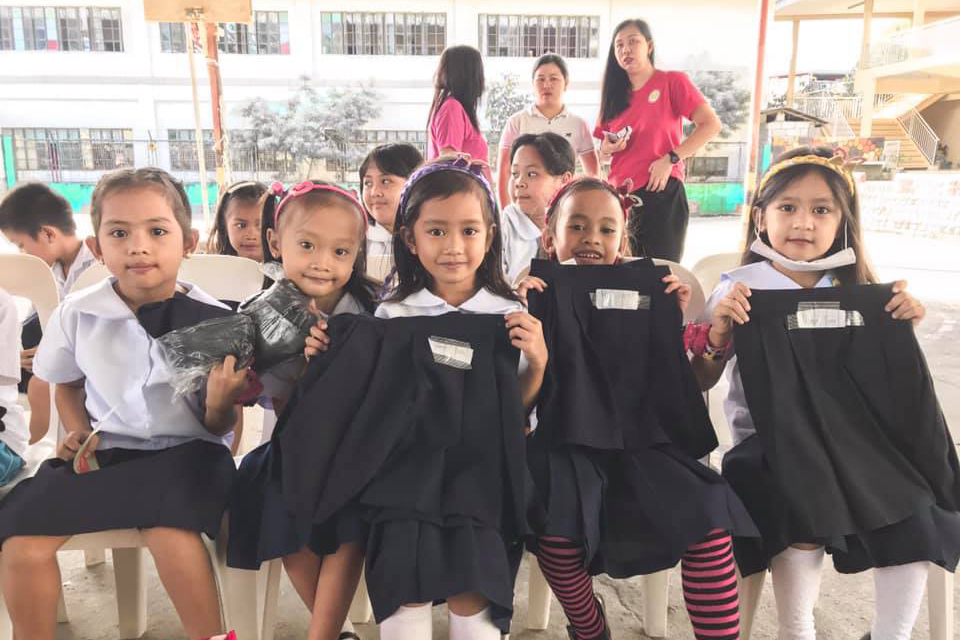 Palit Zipper & Lead Safe Awareness Campaign 2019