+ Posted on 2017
YKK teams up with Real Madrid Foundation to coach underprivileged youth for its CSR program
Jakarta, Indonesia, 5th October 2017: YKK is back in Jakarta for their regional Corporate Social Responsibility (CSR) program, the YKK ASIA GROUP KIDS FOOTBALL CLINIC (AKFC). Jointly organized by YKK HOLDING ASIA PTE. LTD. (YHA) and PT. YKK ZIPPER INDONESIA in partnership with Real Madrid Foundation (RMF), this biannual event aims to bring the experience of a lifetime to underprivileged children in the region through the universal language of football. This is the third time that the clinic is being held in Jakarta.
"YKK's presence in Indonesia dates back to 1972, and our growth and success during these 45 years owes a great deal to the local society that our customers and employees also form part of. It will be our sincere pleasure to see them all happy while their kids will be getting a big kick out of football in a unique event like this." said the President Director of PT. YKK Zipper Indonesia, Mr. Tsuyoshi Izumi.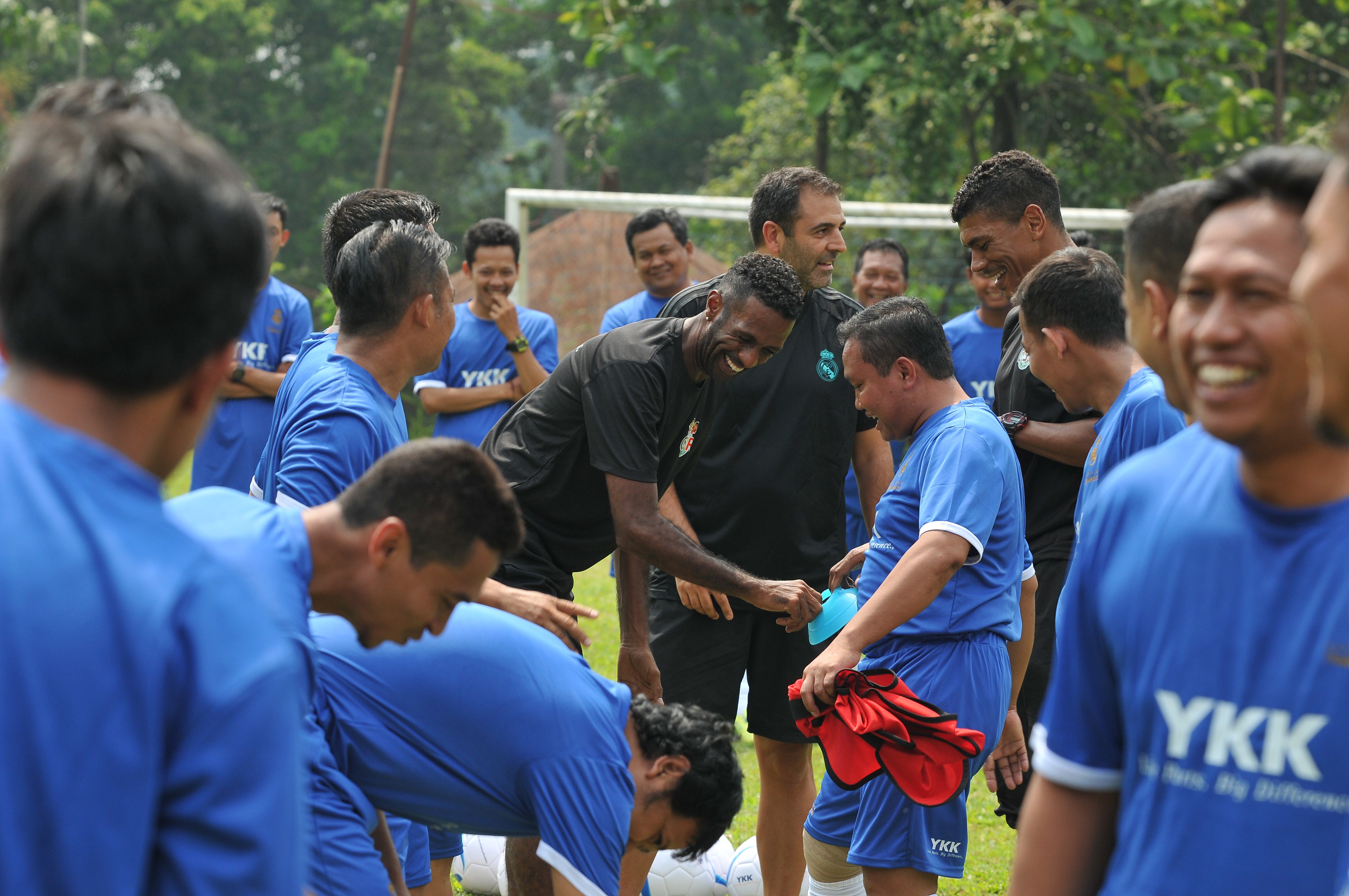 Over the course of 3 days from October 6th to 8th, 280 local children and 30 local coaches will get the chance to train with coaches from RMF at the International Sports Club of Indonesia (ISCI). The RMF coaches will first demonstrate and share their world-class training methodologies and techniques with the local coaches. The participating children will then spend a fun and interactive training session with them.
"We want the youth to have fun; that's our most important and first goal," said Mr. Carlos
Gustavo Albert Garcia, Real Madrid Foundation's Head Coach, "This clinic helps them to learn teamwork skills and sportsmanship behaviour from a pleasant and enjoyable methodology, making it an awesome experience."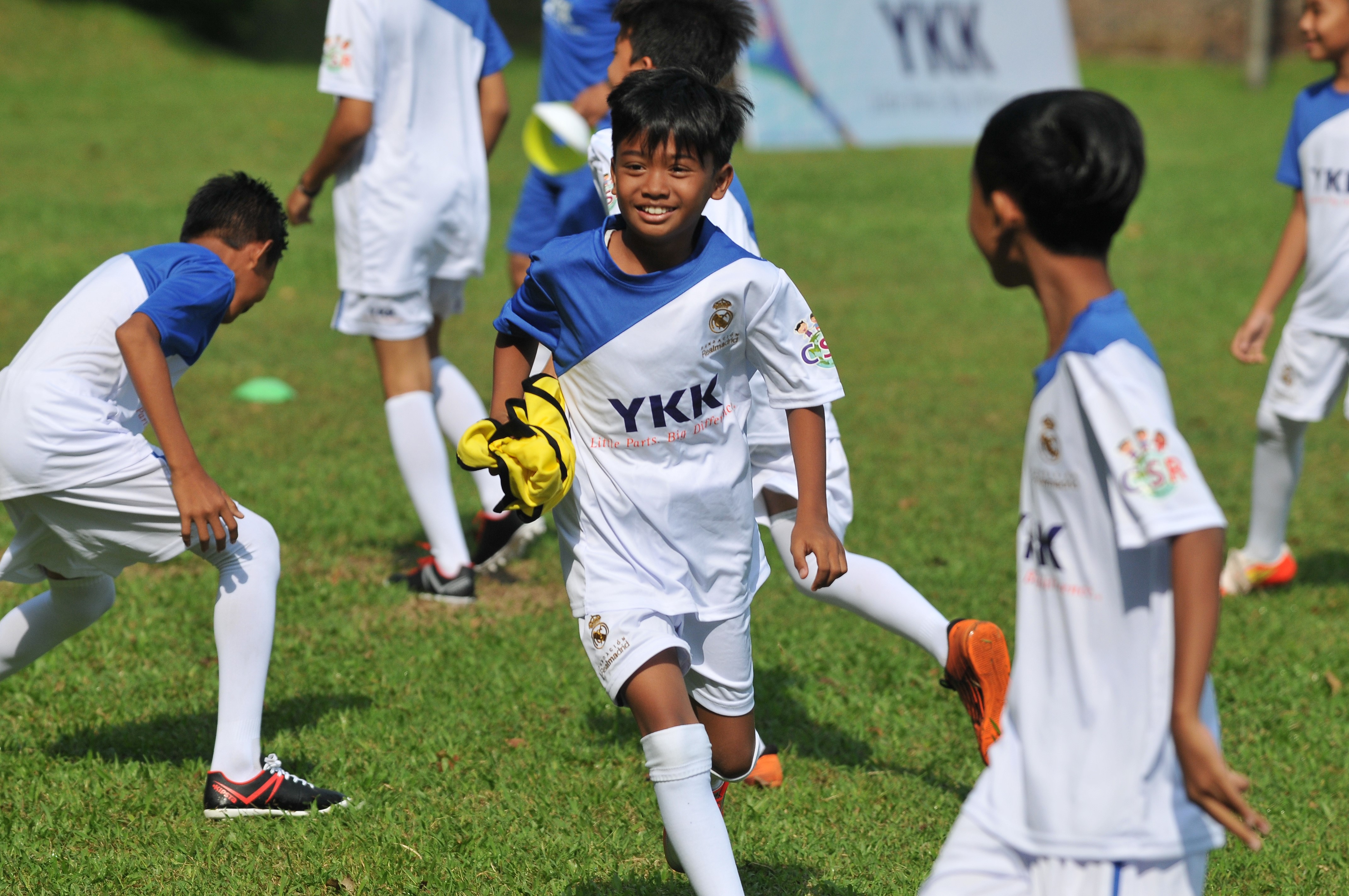 Known as the "Cycle of Goodness", YKK's corporate philosophy states that, "No one prospers without rendering benefit to others." This same philosophy provided the spirit and motivation for the clinics. According to YHA's President, Mr. Kosuke Miimi, "This (AKFC) is an integral program that not only values the children, but the community. This event gives opportunities to those who normally have lesser chances at sports and brings the community together to celebrate the love of football."
Each child will receive a custom YKK/Real-Madrid branded football jersey kit which includes football boots, a cap, a customised bag, a pair of socks, and a certificate of participation. Other sporting equipment such as footballs, sports bibs and training cones will also be provided by YKK.
This AKFC will visit Bangalore, India later this year in November as part of its 2017 campaign.