+ Posted on 2018
YKK Thailand Celebrates Visakha Bucha Day
As of 2016, Thailand is home to 39,883 Buddhist temples. 94% of locals are worshippers of Buddhism. This makes Visakha Bucha Day one of the most imperative holiday in Thailand.
Visakha Bucha Day marks 3 key events: the day the Buddha was born, enlightened and the day he passed away. Because of that, the significance of this day greatly heightens.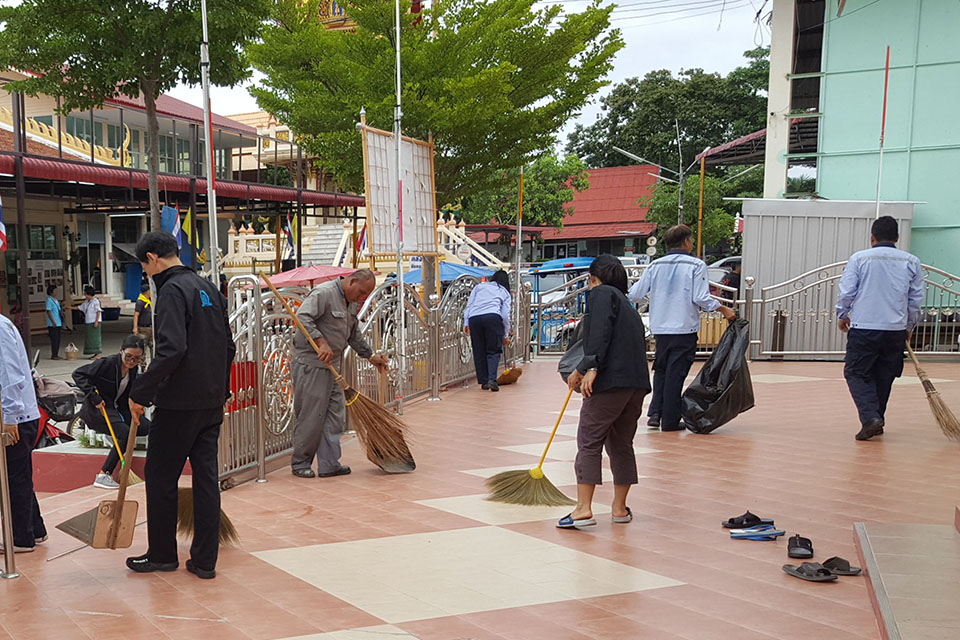 To celebrate this day, May 29, staffs of YKK Thailand visited Wat Srichan Pradit. They begin the morning by offering alms to the monks. Such act, known as tak bat, represents an important part of Thailand's immense culture. It provides a channel for Thai locals to give back to Buddhist monks, who spent their lives educating the public about important values. It should not be seen as a form of charity but rather, to highlight graciousness.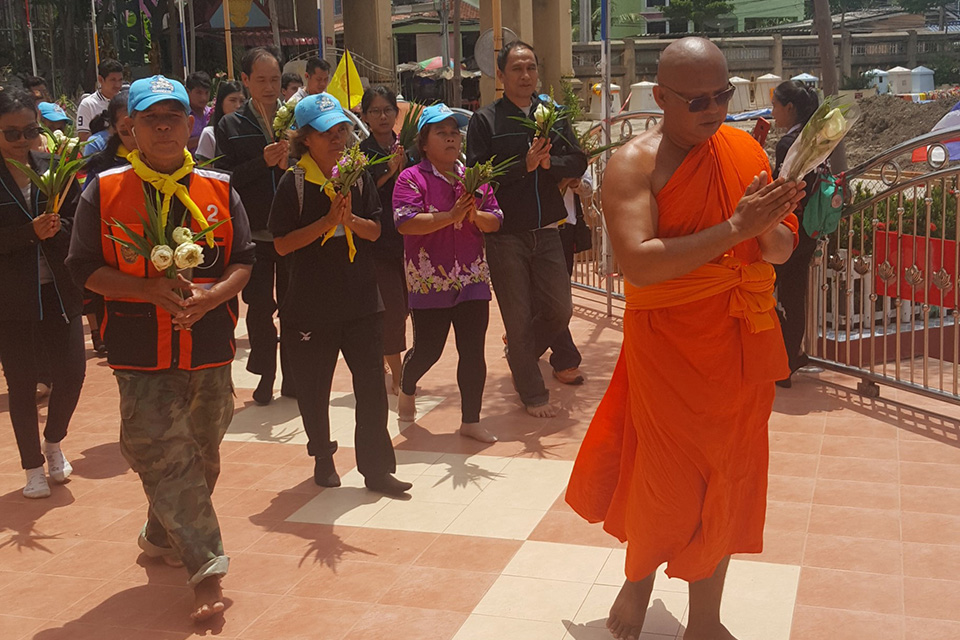 Later in the afternoon, they joined the Marble Temple in a 'Big Cleaning Day' activity where they provided assistance to clean the vicinity. Part of Buddhist tradition during Visakha Bucha Day includes circumambulation the temple three times to imply taking refuge to the triple gem.
Besides these activities, drinking water was donated and distributed to the temple visitors.