+ Posted on 2017
YKK Philippines Takes Part in River Cleaning Activity
The San Juan River is one of the major tributaries of Manila's main waterway, the Pasig River. Said to be one of Manila's most polluted river, a report published by Greenpeace Philippines in June 2017 ranked the Pasig River in 8th place among the top 20 polluting rivers in accordance to the Global River Plastic Inputs model. An estimated amount of 63,700 tons of plastic is discarded by the river into the ocean every year.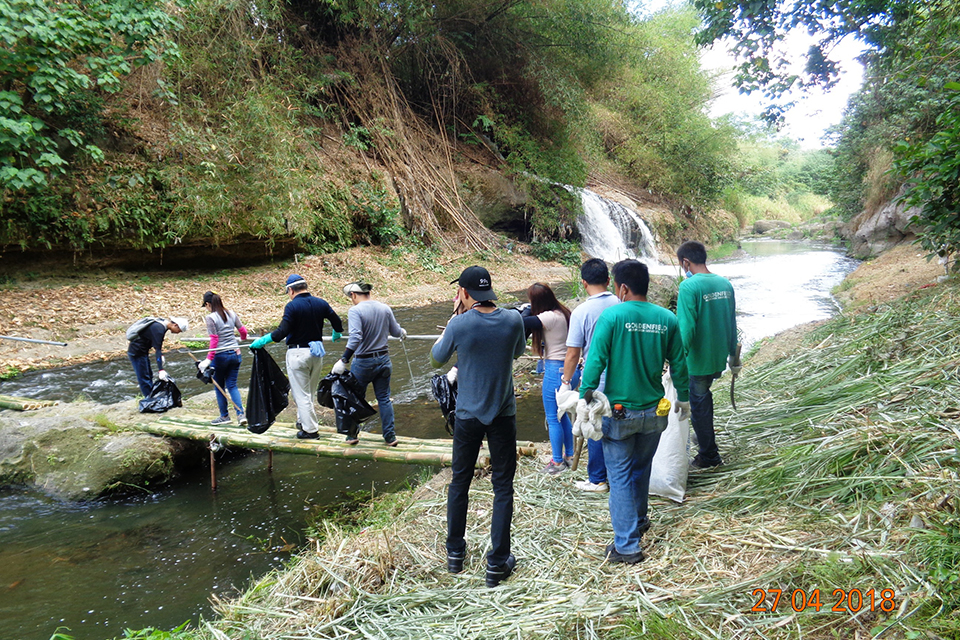 In addition to this disastrous situation, the Pasig River Rehabilitation Commission (PRRC) released a report announcing the annual average water quality data from 2009 to 2016, stating that the Biochemical Oxygen Demand (BOD) concentration in San Juan River periodically surpasses 100 mg/L. To place that data in clearer perspective, BOD refers to the amount of oxygen required by microorganisms in the oxidation of organic matter. BOD exceeding 8 mg/L will be classified as severely infested.
If the problem persists, the oceans will not be able to sustain life in the short time to come. YKK Philippines understands the severity of the situation and thus, joined forces with other organizations within First Philippine Industrial Park (FPIP) to clean up the river. There were more than 100 environmental advocates who supported the activity with approximately 500 kg of waste collected and disposed properly.